Swedish company X Shore is one of the top and most innovative electric boat manufacturers in the world. To stay at the forefront of the industry and to meet their production targets, digitalizing their day-to-day operations was an obvious step forward.
X Shore is a young company that is currently in an expansion phase. The company's factory is in Nyköping, Sweden, and their boats are exported all around the globe. With a maximum speed of 30 knots, their flagship Eelex 8000 completely redefines what we thought an electric boat could do. According to Karin Lindström, Head of Production at X Shore, it was clear that the company's day-to-day operations needed to match their innovative boat manufacturing processes.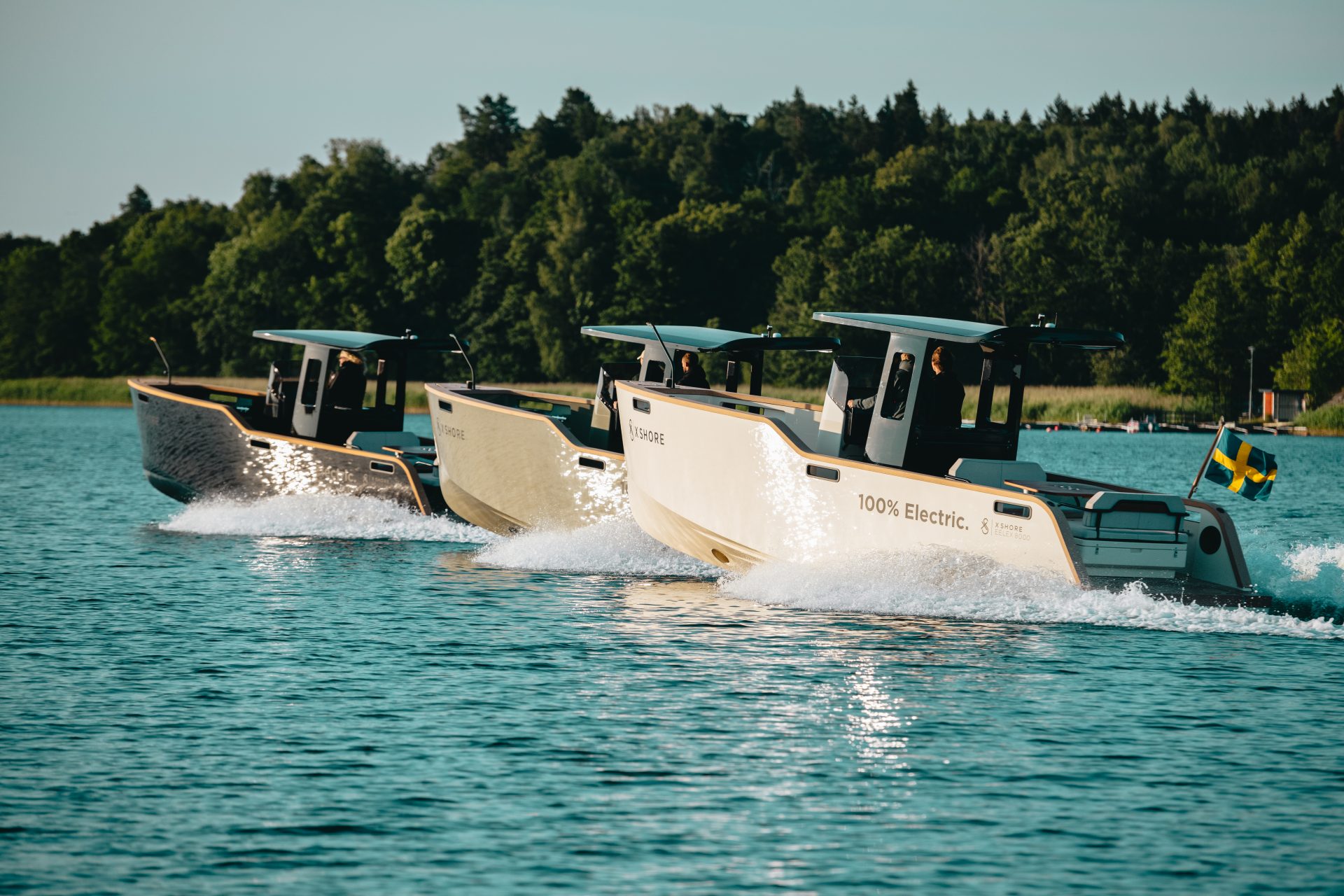 "Our vision was to find a smart and modern system to improve our operational efficiency and align it with our company's motto of being 'at the forefront'," says Karin.
Two boats a day
While Mevisio's attractive interface helps X Shore deliver a modern first impression, the platform's real beauty is on the inside. Karin has worked for a series of large industrial corporations and knows that for a business to be efficient, day-to-day operations need to run as smoothly as possible. She brought this insight with her to X Shore.
The production target is to build two boats a day at X Shore's Nyköping factory and to achieve that, all employees require up-do-date information on what needs to be done. At X Shore this could, for example, involve visualizing the day's activities so that the various teams can synchronize their tasks. However, spreading information quickly in a factory is not always easy, which is why X Shore was in obvious need of a digital solution to facilitate information dissemination – Mevisio was that solution.
"Clarity is the biggest benefit"
Mevisio makes it easy to structure and spread information vertically within the organization. This gives management immediate insight into the status of operations, while also making it easy for teams to give status reports and prioritize their tasks. Giving everyone access to the information, regardless of time or location, is essential, especially in terms of enabling people to work from home.
"Mevisio improves our efficiency by ensuring that people have accurate information so that everyone can prioritize correctly and know exactly what they're expected to do. Clarity is the biggest benefit," says Karin.
Too square
Before Mevisio, X Shore went about work the same so many other companies do: using whiteboards and Excel spreadsheets. This worked at first, but it felt square and outdated. One of the drawbacks of analogue work processes is the amount of time it takes to prepare meetings. Writing information on a board is unnecessarily time-consuming, and having to be physically present to receive the information is also an obstacle.
"Another great thing is not having to write everything by hand. My handwriting isn't the best so I like being able to use a nice font instead," says Karin with a smile.
Jumpstart your digital solution
Are you also looking for a system to digitalize your day-to-day operations and take efficiency to the next level? For X Shore and many of our customers, having an idea of what you want makes it easier, but if your digital objectives aren't clear yet, we can help you with that part, too. We're Lean experts.
A couple of tips from X Shore:
"Be clear about what you want based on what you have today and let Mevisio help you. They provide great input and know what options and modules are available. But it's great to have an idea of what your needs are from the start," says Karin.