The platform developer community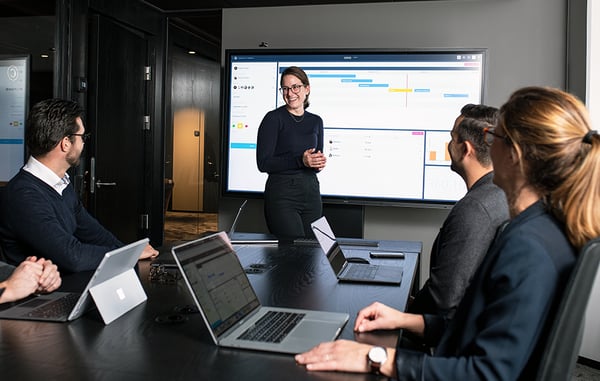 Learn to develop boards
We can teach you the platform configuration basics—no coding skills required.
Low code development platform
Bring your boards to the next level by customizing Mevisio precisely according to your requirements.
Online Community
Train your in-house talent in a self paced video course and connect to our community of developers.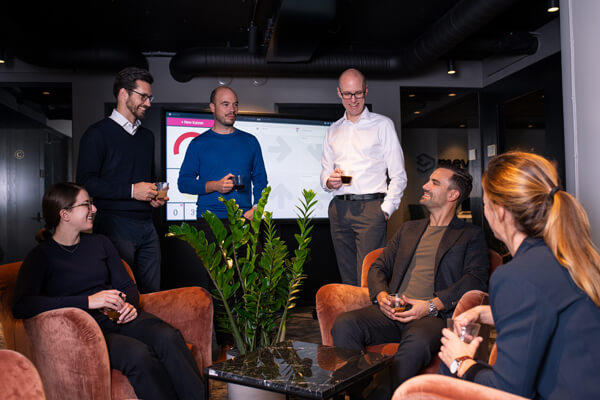 Meet our community
Our team has diverse expertise within consulting, lean management, project management and IT implementation. If you need help with the training and roll out of your digital boards in your organization, we share our experiences from other successful implementations and provide hands-on consulting together with our partners.
Aa a Mevisio developer, you also get access to an online community of other Mevisio developers where you can share ideas and help each other out.
A flexible training program
Mevisio is a low code platform that can be tailored to your requirements in great detail. When you want your in-house IT department, lean specialists or operations support teams trained on how to customize Mevisio, it's time to join the platform developer community.
Our online course includes everything from setting up your data sources, modules and layouts, to more advanced features such as automatic actions, integrations with other systems and how to use JavaScript in the platform.
Contact us when you are ready to customize Mevisio yourself.
Discover how Mevisio aligns with your business goals