The power of integrations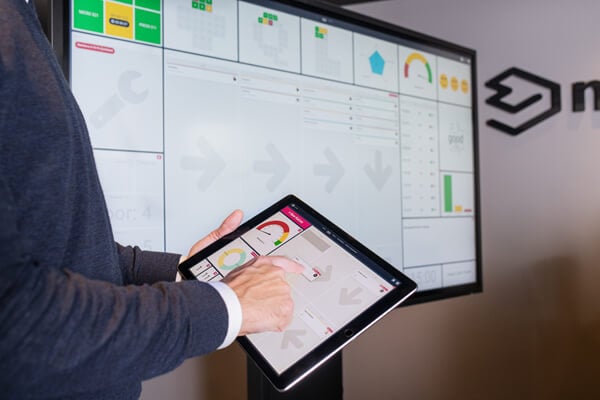 The Mevisio philosophy
Mevisio's philosophy revolves around the idea that data is meant to be shared, in the right way, at the right time and with the right people. To support that philosophy our data visualization platform has a highly configurable interface, so you can integrate it with your other systems.
Integrations
Mevisio is a platform with extremely high flexibility around what information you can view and how you interact with that information.
Do you want to see today's production numbers displayed in real time? Or perhaps the details from last night's shift are more important, and you want to call them up during your daily morning meeting? Mevisio supports those needs through integrations.
In many cases, clients enter information directly into Mevisio and store the data in the cloud. Others may want to display data directly from their database or API. One of the main benefits of building an integration is that you can keep using the tools you rely on today.
Discover how Mevisio aligns with your business goals