Partner up with Mevisio
Let's grow your business together. Explore our partner levels, find the option that is right for you and get in touch.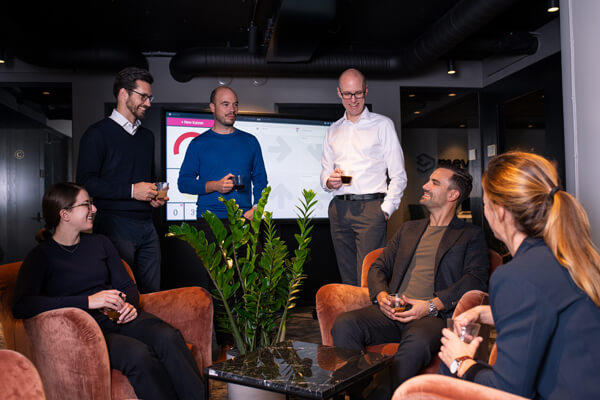 Benefits of partnering with Mevisio
Offer a complete solution
By combining Mevisio with your current services you can provide a complete solution to your customers.
Expand your business
Using the Mevisio platform can open doors for your business and attract new customers.
Deliver Industry 4.0 to your customers
Build your company's expertise in Industry 4.0 by partnering with Mevisio.
Partner levels
Sales Partner
You drive the first steps of the sales process, then we step in to finalize the proposal and close the agreement. We also handle the development and support after the agreement is signed.
Solution Partner
We provide you with the training you need to customize Mevisio to suit your customers requirements. After the training, you perform the platform customization, implementation and support for the customer.
Audio and video installers
Are you building conference rooms and office environments for companies, schools or hospitals? Then you've probably already experienced the potential of touchscreens. We're confident that many other companies are also starting to see the benefits of touchscreens, and require software to make the most of them.
Management consultant agencies
Do you use data visualization techniques to help guide your customers? Perhaps you work with Lean or Agile methodologies. As a Mevisio partner you can see your vision come to life with digital boards designed for your specific concept.
Software resellers
Do you already have a portfolio of different cloud or hardware solutions that you provide to your customers? Expand it with Mevisio, a unique solution for flexible data visualization. The platform has a wide range of applications and is easy to integrate with other tools.