Team
---
Smartphone and tablet app
Multiple language interface
---
Starts at $2,000 annually
Business
---
---
Starts at $4,000 annually
Frequently asked questions
How can we get started?
We are happy to get you started as soon as you are ready! We recommend you to think big and to plan for a full roll out of digital visual management boards to all your teams, departments and sites to gain all the benefits, but at the same time it's a good idea to start with one or more pilot areas first. This way you will learn more about the possibilities and what's required to succeed with the full implementation. We have lots of experience from helping both individual teams and enterprise level implementations globally.
What does the Starter Package include?
With the Starter Package you can select which ones of our ready-made boards that you want to have. We have many different options of Daily Huddle, Shop Floor Management, SQCDP, SQDIP, Continuous Improvement, 5S, A3 and Project Boards to choose from.
How much can be customized on the Business level?
The boards are highly customizable which makes it possible to set up an endless variation of different boards for different purposes. Boards are created using a set of modules, which are like widgets, that are made for different purposes like visualization, planning, information handling and action tracking.
Do you want to learn how to build Mevisio boards yourself? We offer a training program where we teach you the basics of configuration - from the setup of a simple board to the development of advanced information flow structures.
The customization can also be done by us or one of our partners. We recommend getting some help with your first boards, and then learn how to do it when you expand and roll out to more areas.
Which languages does Mevisio support?
The following languages are currently available to use for customized boards:
English
French
German
Spanish
Italian
Turkish
Russian

Chinese
Japanese
Korean
Portugese
Brazilian Portugese
Polish
Dutch

Swedish
Norwegian
Danish
Finnish
Estonian
Icelandic


Is your native language missing from this list? Please let us know, and we can work together to add it.
Which systems can Mevisio integrate with?
Our philosophy is that data is meant to be shared, given the right privileges of course. Therefore, we have not only built a highly configurable platform in terms of user interaction. We have also built a platform that can exchange data with other systems in many ways with a highly configurable integration interface. Mevisio is capable of both receiving and pushing data to external systems through APIs.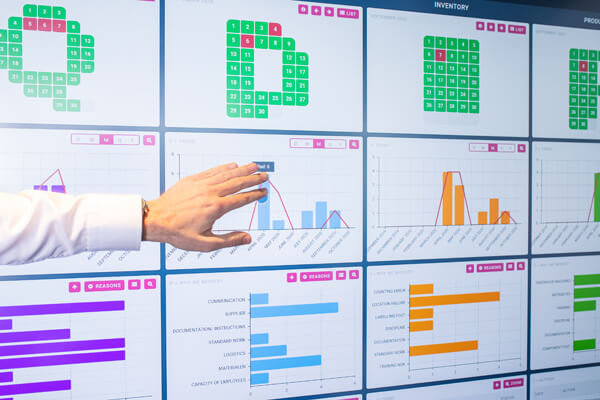 How secure is Mevisio?
Protecting your data is our first priority. We use technical and organizational safeguards to ensure confidentiality, integrity and availability of your information, and we only use service providers that are well known and meet high security standards. Our management system is ISO 27001 certified and our main suppliers have extensive programs for security and compliance. Read more about the security at Mevisio here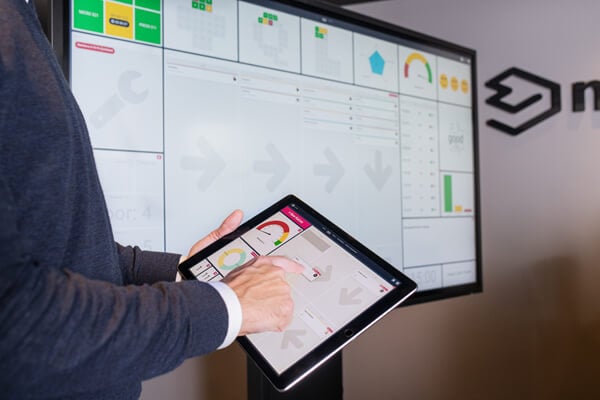 Discover how Mevisio aligns with your business goals